Health Professionals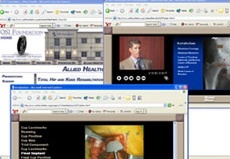 The Orthopaedic Education and Research Foundation of Southern California (or OSI Foundation) is dedicated to providing educational forums to the public, allied health providers and physicians. Our conference center can be utilized for symposia, conferences, and dinner meetings. The facility includes state of the art audio-visual services, live surgery audio-video broadcasting and internet preservation of the lectures and/or the surgeries. Depending on the format and topic CME accreditation can be provided. We are currently developing a lecture series for patient and physician education.
Persona The Personalized Knee Replacement- Dr Steven Barnett
Direct Total Anterior Hip Replacement by Dr Steven Barnett from CCJR meeting in Las Vegas
Click the desired topics below to find out more.
Hips
Knees